Corporate Identity / DOGGWEILER
A branding suggestion for a one-man carpenter, interior- and furniture designer in combination.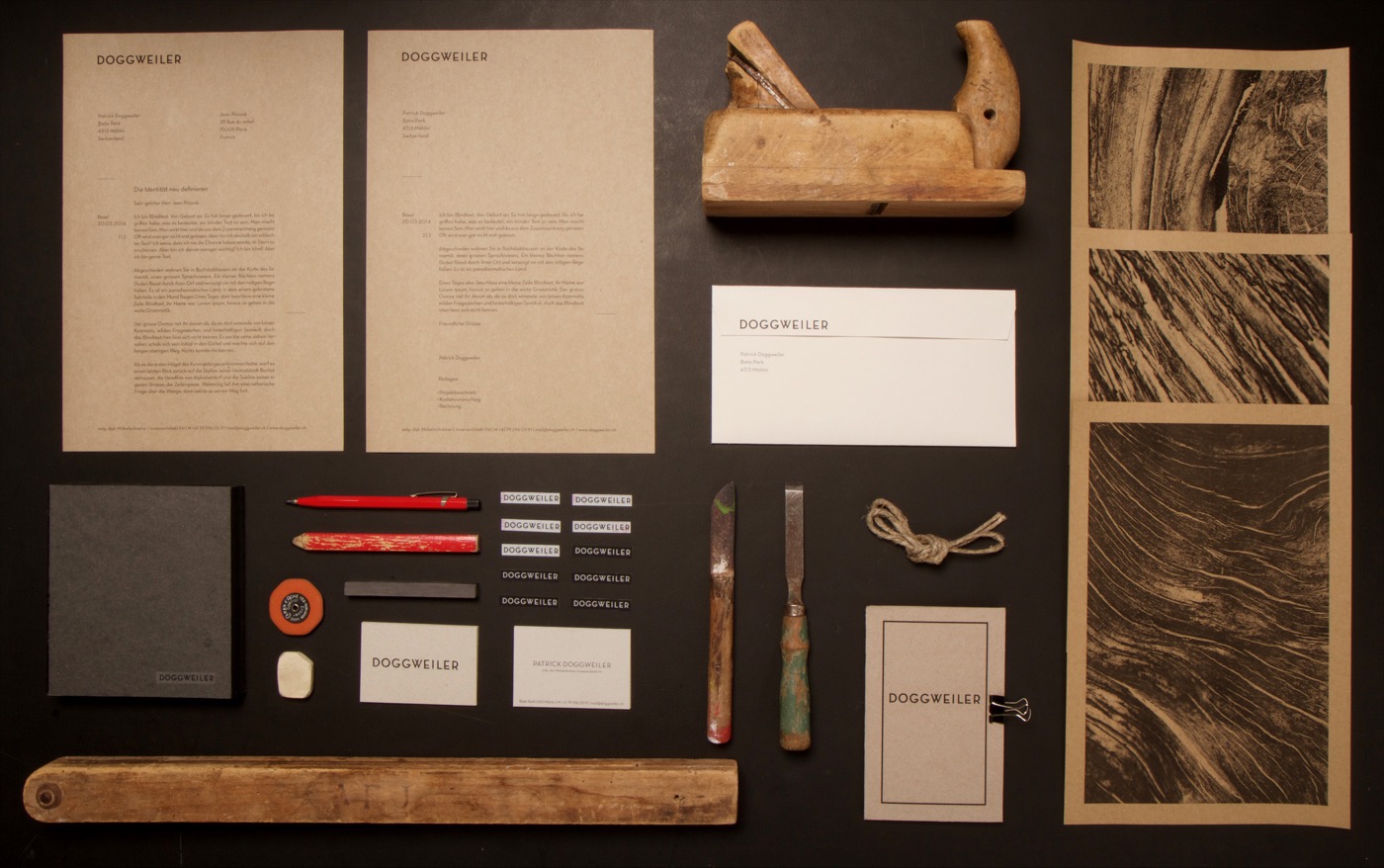 Patrick Doggweiler, a trained carpenter, furniture/interior designer and friend of mine just founded his own workshop. Since we had to chose a company to rework their Corporate Identity within the 4th semester, we decided to use his «carte blanche» status instead as excellent starting point to define him and his company. If you take a look at his furniture, keywords like modern, timeless, constructivism, architecture, wood, structure or warmth could be easily associated. Our goal was to combine his double-life as designer and carpenter – which is usually seperated – however his outstanding advantage. Therefore we developed a visual appearance which resembles the designer: the strict and clean typography, as the choice of Neutra Display / Neutra Text as fonts, the generous white space and the choice of white and grey paper stand for this one side of him. The carpenter is definied by the warmer paper, the wood structure on the back and the haptics when you hold this paper or the cardboard-like business card in your hands. Suddenly you feel the passion and work of a craftsman. Details, like the letter «W» can be found in some of his products and stand for the constructivism of them. In the end, this project is still a suggestion, since another graphic designer was already developong an identity – which is currently used.